UPDATES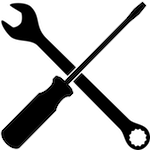 We are currently updating the FOLA website to better reflect our expanded mission. We want to advocate for better libraries by connecting library friend groups with the rest of Australia.
Updates to the FOLA site will hopefully build awareness of the role of public libraries in Australian society, their contributions to the public and the benefits they bring to local communities.
Find the FOLA archive here
Our Mission
National voice for
13 mil
Public Library Members
Be the
Main Platform
for Friends of Libraries Groups
ABOUT US
FOLA is all about fostering Friends of Library groups as library supporters and advocates. We seek to establish, promote and support all Friends of Library groups throughout Australia and to provide a representative voice to Friends' of Library groups and Library users.

Our goal is to encourage the use of library and information services and to be a recognized and respected voice in the library world.
GET IN TOUCH
We'd love to hear from you!
Sydney, Australia
Phone: 61 3 9338 0666
Email: folafriends@gmail.com