Advocacy
Brief
The Power of Friends
State or local government elections coming soon?
FOLA encourages Friends groups to ask all candidates for - and then publicise - their support for better public libraries for all. Here's an example from the Adelaide Hills Council (ADH), Friends of Stirling Library (FOLS) in South Australia for the SA local government elections on 12 November 2010. At the last SA local Government elections FOLS succeeded in ensuring the election of councilors in favour of its much needed new library (now built) and the reelection of mayor Bill Cooksley.
The following questions were forwarded to the candidates for Mayor and Councilors to canvas ongoing support by the new Adelaide Hills Council for Library Services.
Q. 1 How do you see the role of the modern library in our AHC community?
Q. 2 How do you see yourself, as a councilor, enhancing the library's role in the community?
Responses received from all candidates were printed by the Friends and circulated.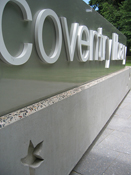 Bill Cooksley, standing for Mayor, stated (here's an extract)...
"My role is to be the Library Service's champion, to resist budget cuts and consequent service reduction. It is to lobby, argue and convince others at all levels that it is one of the most important functions of Council, eliciting our community's highest satisfaction level. It was this personal commitment that supported my casting vote to progress the new Coventry (Library) and to fight and win the last Mayoral election on the question of the new library. I am immensely proud of what I achieved. My enthusiasm for the Library Service continues strongly.
In a recent Coventry Library survey:
89% of respondents identified the Library as a valuable asset to the community
95% saw the Library as an important place for themselves and others
88% believed the Library offers access to knowledge and ideas which benefits them in their daily lives
An information leaflet from the Friends gives valuable information:
The Library as a Community
Library Services
A Community of Library Users
Community Expectations Increasing
Community Support for the Library
The Challenge to Maintain the Quality of Services
The Friends of the Library, Stirling is the second oldest Library Friends group in South Australia. In the year to May 2010 they contributed $30,000 to the Library. They have 43 volunteers who over the same period contributed 1,261 hours of unpaid labour.