Did you know?
Suggested new FOLA Mission Statement, with Jack Goodman, FOLA president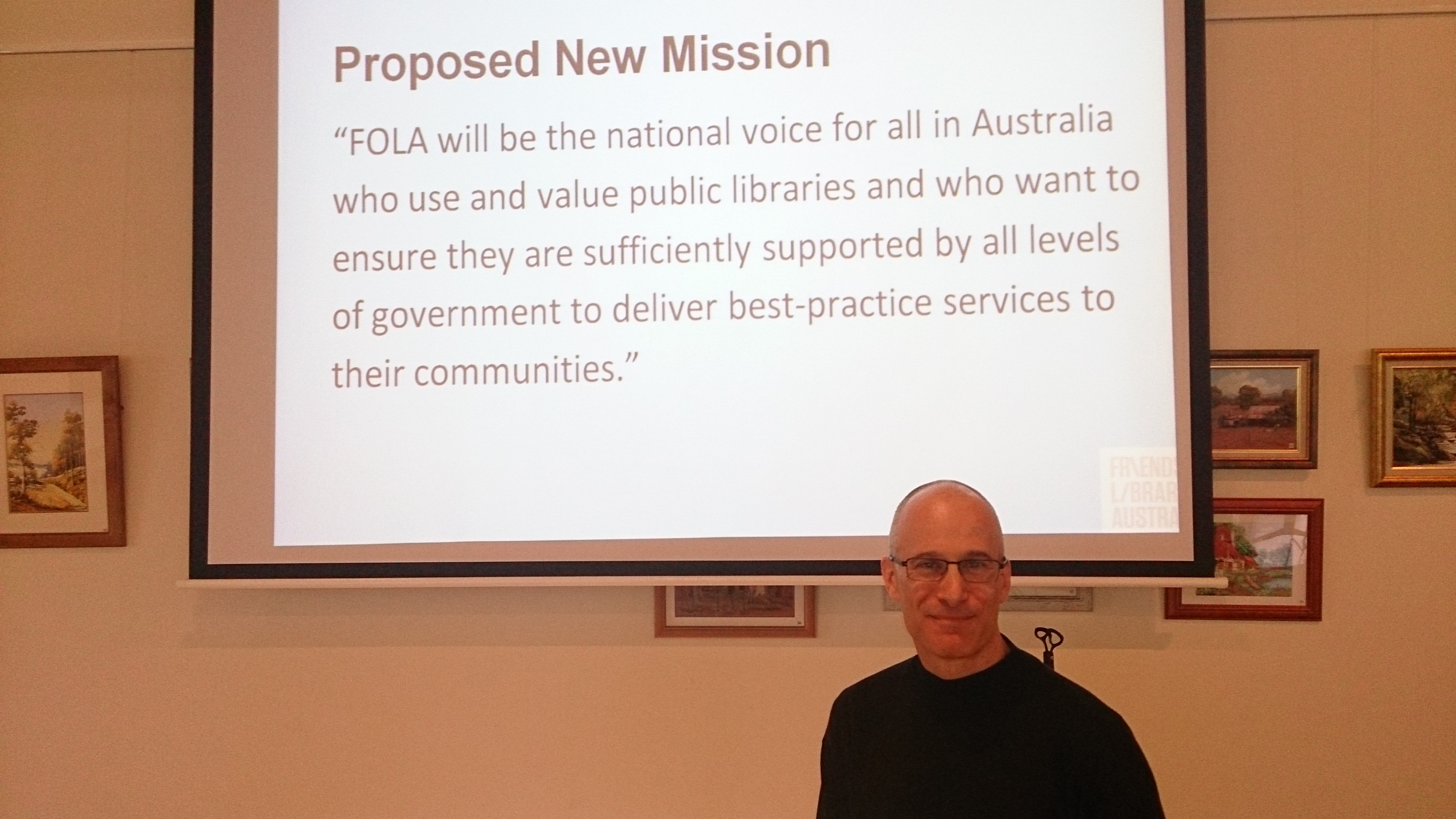 ---
Information on the campaign to save libraries in the UK can be found at www.voicesforthelibrary.org.uk/wordpress/
'I cannot imagine life without libraries, the librarians are real friends and so helpful.' - Read Wendy's story
---
Numerous studies have shown that children who are read to from an early age learn more sounds, develop listening skills, extend their vocabularies, imaginations and understandings of concepts, and learn to read by themselves more easily.
---
If you have other interesting library and learning related facts, please send them through to FOLA for inclusion on this page.
---
Local Government and Community Engagement in Australia
Working Paper No 5
November 2011
www.acelg.org.au/news-detail.php?id=180